Zoho Books is online accounting software that manages your finances, keeps you GST compliant, automates business workflows, and helps you work collectively across departments. It helps you stay connected to your business, no matter where you are. Send out quotes, track time for projects, and also get critical insights about your business on the dashboard.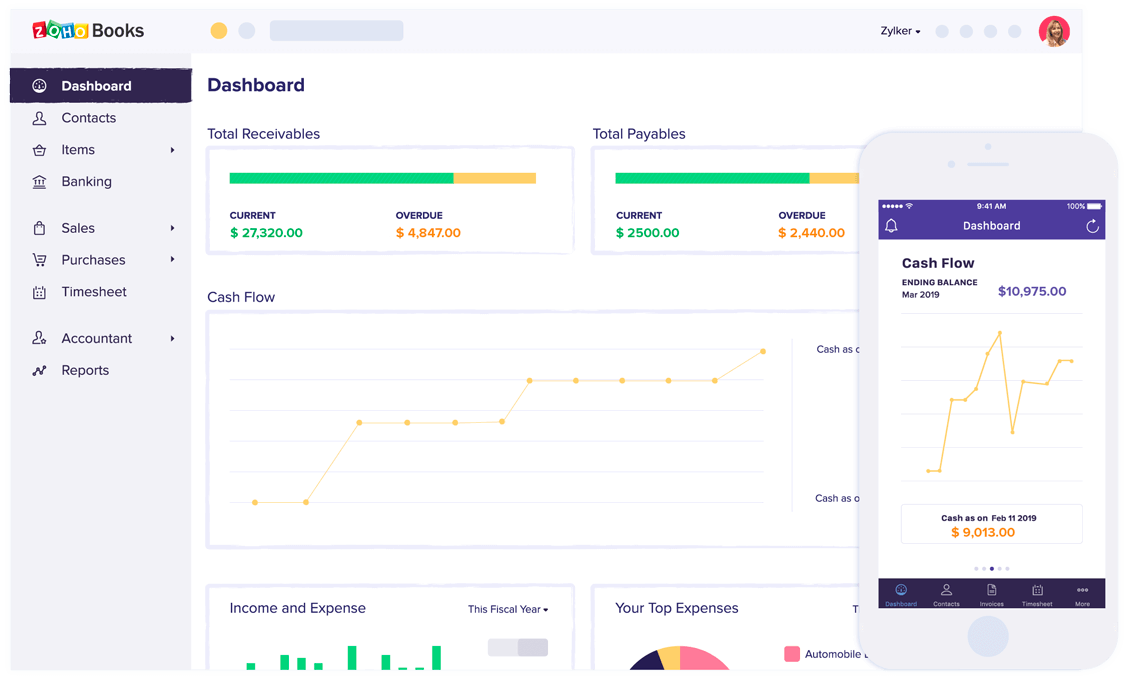 Why Zoho Books is the preferred accounting software for your business?
How does Zoho Books make your business smarter?
Receivables: Keep the money coming in with Zoho Books. Send estimates, convert to GST invoices, and get paid online, on time.
Payables: Stay on top of your payables and know where your money is going. From vendor bills to expenses, Zoho Books makes managing payables easy.
Banking: Set up your bank account and import your transactions to your accounting software.
Timesheet: Keep track of time spent on projects and effortlessly invoice your customers for your work.
Inventory: Capture the goods and services you offer and quickly add them to your transactions.
Contacts: Get all your contacts in one place for easy communication.
Reports: Zoho Books supports 50+ business reports to help you get better insight into your business health. From Profit and Loss statements and Inventory Summary reports to GST reports, Zoho Books offers all the reports required to run your business smoothly.
See all features at: Accounting Software Features | Zoho Books
Switch to Smart Accounting Software. Switch to Zoho Books
Still, have queries? Well, we're here are to assist you!